Regular price
Rs. 1,799.00
Regular price
Sale price
Rs. 1,799.00
Unit price
per
Sale
Sold out
Limited time offer! Flat 400/- off + Free Shaker worth 499/- on 500 gms Protein. Use code: SHAKER
More than protein - Gytree protein for women packs 26 grams of protein with essential multivitamins, minerals, and ayurvedic herbal extracts.
Dual-based plant power - A combination of pea and brown rice protein provides all nine essential amino acids to boost your energy levels. Our protein is easy to digest and taste yummy. 
Mocha magic for good health - It has the familiar taste of coffee along with vital nutrients and protein your body needs. Drink it any time of the day.
 Sprinkle it over your dessert, mix with smoothie or fold it in the batter while baking.
View full details
Tried & Tested
Results of 45-day survey conducted with 50 protein consumers
80%

Consumers reported feeling more energised and less fatigued after just three weeks of consuming our powder.

85%

Consumers replaced their daily coffee with our cafe mocha flavoured protein powder to achieve their fitness goals.

75%

Women experienced improved hormones balance and sleep cycles with regular usage of our protein.

82.5%

Protein drinkers loved the taste, and said they could easily include our cafe mocha protein into their daily diet.

80%

Users experienced healthier and shinier hair after a month of using the total care protein powder
Super Power Your Health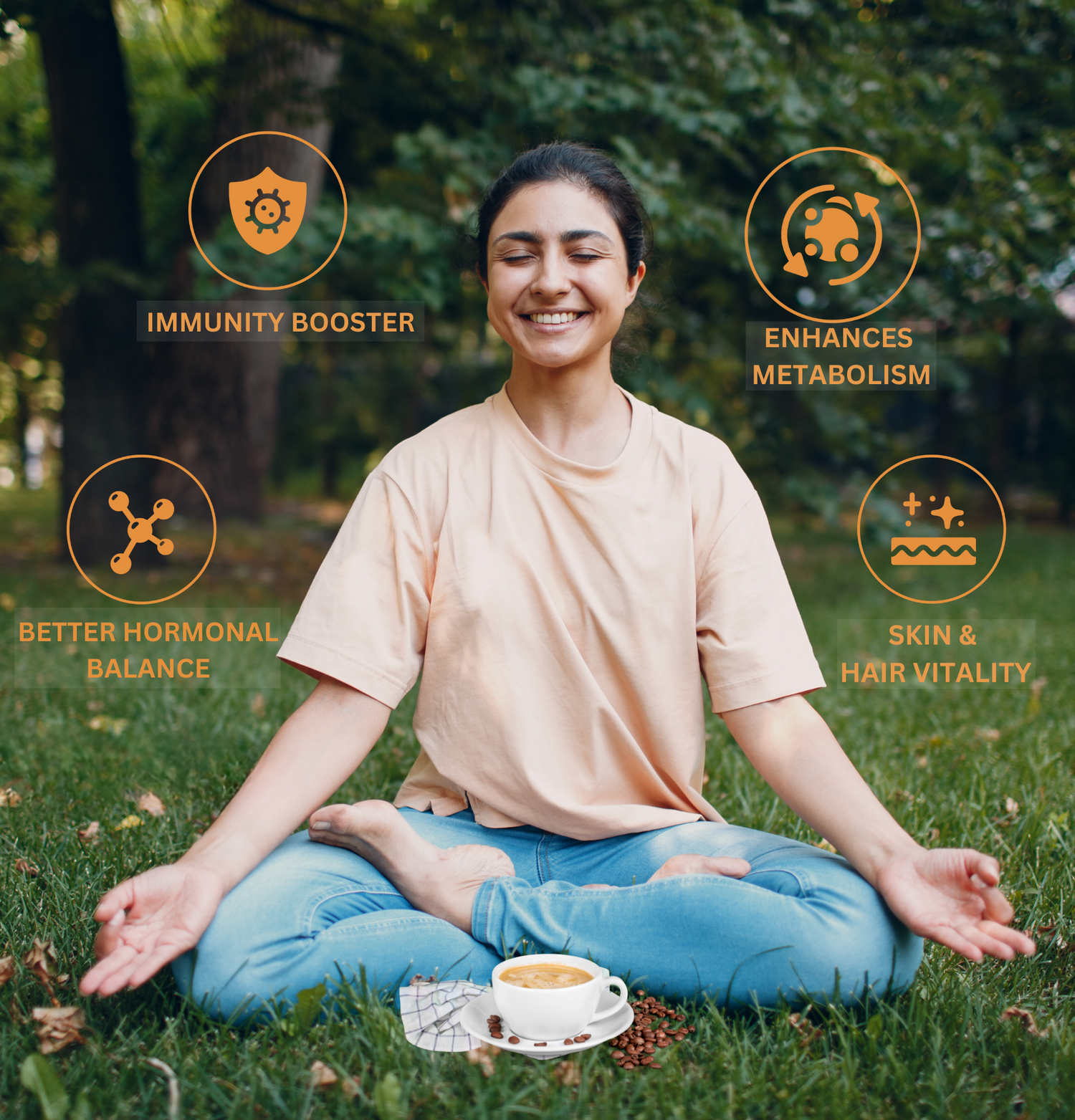 ❤️ Better Hormonal Health

Ashwagandha + Shatavari act as adaptogens, which support the body's ability to respond to stress and maintain homeostasis. Ashwagandha helps to reduce cortisol, allowing the body to produce more hormones in balance and reduce stress. Shatavari helps to support the endocrine system, aiding in the production of estrogen.
🛡️ Immunity Booster

Ashwagandha + Curcumin + Carotenoids are natural immunity boosters that can help your body fight off infections and diseases. Three of them combined help reduce inflammation and protect your body cells against foreign particles.
🔥 Enhances Metabolism

Green tea extract + Curcumin are two natural ingredients that have been found to help to increase the rate of metabolic processes, resulting in the body burning more calories and fat. They can also help to reduce the absorption of dietary fats, helping to keep the body's metabolism at a healthy level.
✨ Skin & Hair Vitality

Grape seed extract + Liquorice help protect your skin from damage caused by environmental pollution and oxidative stress from the sun. It extract can also help to improve elasticity and hydrate the skin. These additives also help reduce inflammation and soothe your scalp.
Everything your body
Really needs...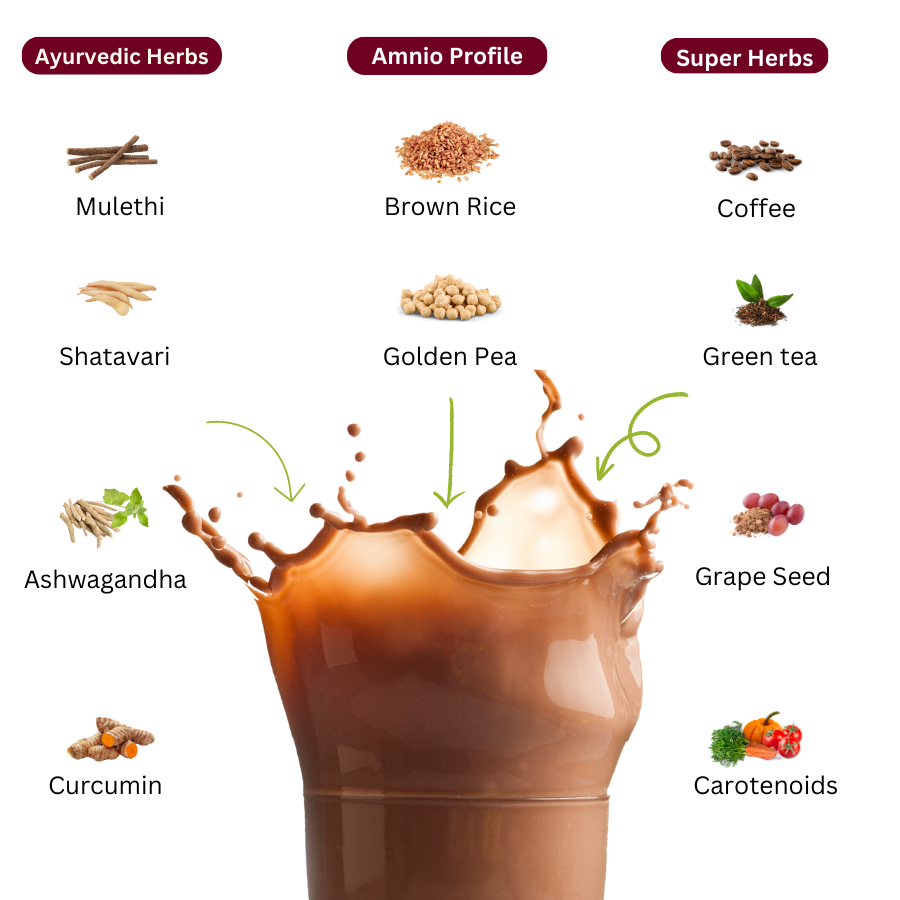 Step 1

Mix two scoops (36g approx) of protein powder in 150 ml of milk or cold water.

Step 2

Shake well or use a blender to mix & enjoy!

Mix with your favourite smoothie or fold it in your batter while baking.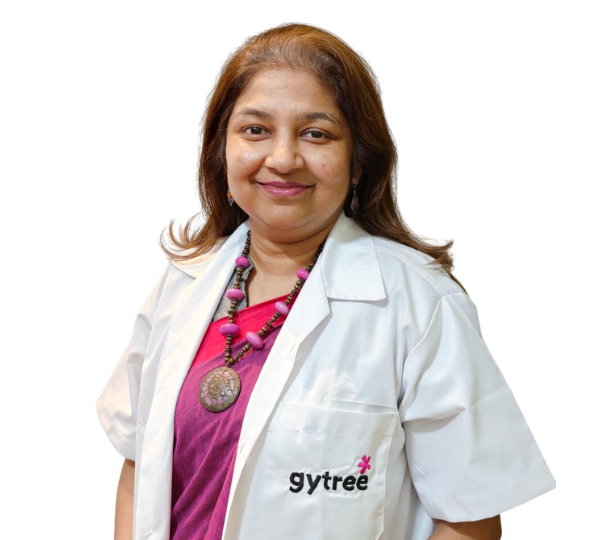 "Proteins are essential in women for bone health, muscle mass, hair nails, skin health and hormonal health. Proteins play an important role in maintaining hormonal balance and reproductive health in a woman.Lack of proteins can affect menstrual cycle pattern and her ability to get pregnant."
Dr. Sudeshna Ray,
Medical Director at Gytree
Why do women need
Lifestyle Protein ?
Women do not consume enough nutrients in their daily diet. 9 out of 10 people in India don't meet their daily protein requirement, which leads to low energy and fatigue. To solve this problem our experts have formulated The Total Strength Support Protein Powder to make women feel energised & lead a healthy and fulfilled life.
Know More...
Can I take this Protein Powder if I'm lactose intolerant?
Yes, our Protein Powder is lactose free. It is a plant-based Protein Powder that is suitable for you if you are lactose intolerant.
Is there a scoop inside the pouch?
Yes, one scoop of 18 gm is included in the pouch. Two scoops are required in one cup of glass.
Is this Protein Powder tested for quality and purity?
Absolutely, Gytree's Protein Powder undergoes rigorous quality tests to ensure it meets the highest standards of quality and purity. We ensure that you get a safe and reliable product.
Is this Protein Powder gluten-free?
Yes, Our Protein Powder is gluten-free. It is free from common allergens, like gluten, dairy, and soy.
Can this Protein Powder be used as a meal replacement?
While Gytree's Protein Powder can be a convenient option for a quick and nutritious snack, it is not recommended to replace whole meals. It is best used as a supplement to support a balanced diet.
Does it contain any added sugar ?
Our Protein contains no added sugar.
Do I need a doctor approval ?
Our products are simple Nutritional Supplements and NOT Medication. So, They come under Foods and Not Drugs. Think of them as an addition to your daily Diet and Nutrition and Nothing Else. So, You do not need to talk to a Doctor before taking It.
What is the recommended Protein intake for women?
The Protein intake recommended by Dietary Allowance (RDA) for non-pregnant, non-nursing women is 0.83 g of protein per kg body weight for example, if your body weight is 65 kg, you'd need 53.95 g of protein per day.
What is the sweetener being used? 
Sucralose is a calorie-free artificial sweetener, and used as a sugar substitute in food and drinks. It is made by modifying sucrose, making it stable under high temperatures. Because the body does not metabolize it for energy, it doesn't contribute to calorie intake or raise blood sugar levels. As a result, it's commonly used in products for diabetics and those seeking to reduce sugar consumption while maintaining sweetness in their diet. Our product is approved by FSSAI with the recommended amount of Sucralose to be used in the Protein Powder.
How much Protein does each serving have?
Each serving has 26 grams of plant Protein to power your needs.
Real Customers, Real Reviews
Disclaimer: This product is not to be used as a substitute for a varied diet and is always recommended to be consumed while following a healthy lifestyle consisting of regular exercise and a balanced diet. Images are for illustration purposes only.